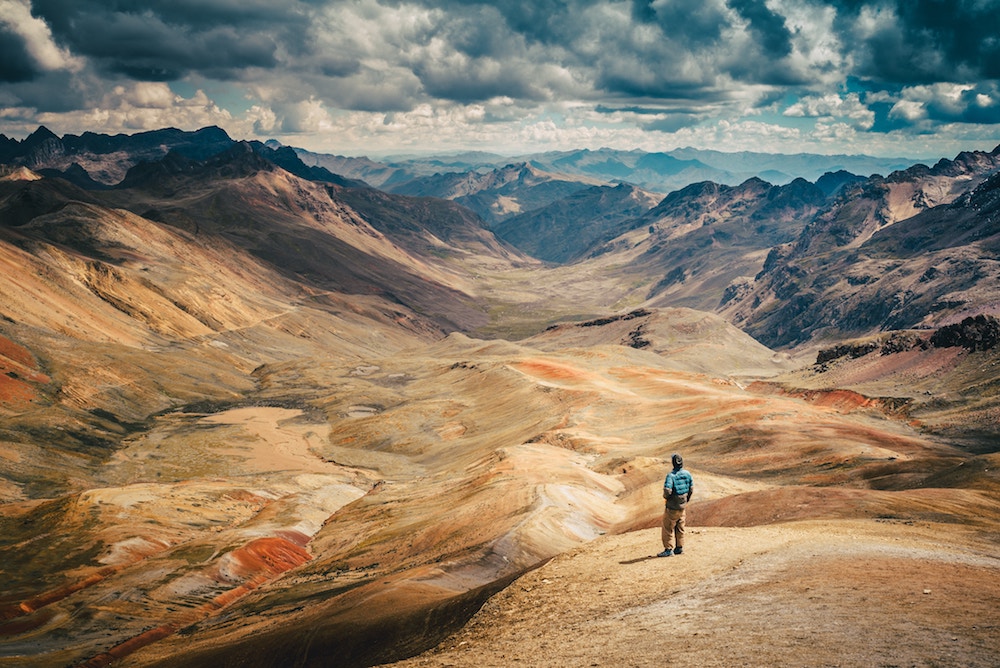 Are you happy with your existing vision, strategy, and values? Are you producing disciple-makers, disciples, or consumers? Are you worried that what you're currently doing isn't sustainable or scalable? Do you need to overhaul your church, but aren't sure how?
I want to invite you to consider what God might do through you, if you were to implement five small shifts.
In my book, No Silver Bullets: Five Small Shifts that will Transform Your Ministry, you'll discover five micro-shifts that have the potential to produce macro-change in your church. Here's a quick overview.
Shift #1: From Destination to Direction
This first shift is about viewing discipleship from a systems perspective. In this shift, you'll uncover the various ways churches approach discipleship from a fifty-thousand-foot level. We'll do this by looking at the two spectrums that influence your approach, and then by examining how they intersect.
Shift #2: From Output to Input
In this second shift, you'll zoom into discipleship at the individual level. We'll go from looking at the systematic discipleship of the many to the personal discipleship of the one. We'll do this by unpacking the results of one of the largest research projects on discipleship to date, in order to determine the right metrics for maturity.
Shift #3: From Sage to Guide
Technology has forever changed the way individuals learn. Moreover, adults learn differently than children. We simply can't teach the way we were taught. In this shift, we'll unpack these issues and you'll explore what it looks like to move from being a sage on the stage to a guide on the side when it comes to discipleship and leadership development.
Shift #4: From Form to Function
In the New Testament, we read more about the function of ministry, which is to be in community, than any particular form or model of ministry. As a result, in this shift, we'll survey four environments where discipleship and development occur. This will help you uncover and adopt a kingdom vision for community, rather than a whatever-works-for-the-successful-church-down-the-road model.
Shift #5: From Maturity to Missionary
How do you define the church? Through the lens of God's mission or your mission? In this shift, you'll look at the marks of a church and compare what happens when the end goal for discipleship is maturity versus what happens when the end goal for discipleship is mission.
Have you ever participated in a team brainstorming session or strategic planning time?
These meetings are often simultaneously invigorating and frustrating. They are invigorating because it's fun to dream up new realities for what could be. However, they can also be incredibly frustrating if these ideas never come off the whiteboard.
So with these five shifts, the last thing I'd want to do is provide you with mere ideas. That's why, in the second half of No Silver Bullets, I outline a path to implementation.
Your church is a system and it's interconnected.
To think that you can introduce change quickly and easily, without it affecting the other areas of your church, is naïve at best. This is why, the second half of the book starts by examining your expectations, outlining the change process, and then articulating three steps for introducing change.
Afterward, we'll then focus on your church's discipleship pathway by discovering how to uncover and/or create the intentional route, steps, and paths for developing missionary disciples for kingdom impact.
If your church does not have a discipleship pathway, the second half of the book will help you uncover what's underneath the skin of your church, so that you can build one that's right for your context.
However, if your church already has a discipleship pathway, I want to challenge you to consider how the vision, strategy, and values of your church are getting you there.
Are they integrated and working with one another?
Or are they like the situation we read of in 1 Corinthians 12, where each body part is saying they don't need the others?
The second half of No Silver Bullets will offer you ideas to integrate the five micro-shifts into the way you disciple and lead your church.
In other words, if you're planting a church, replanting, or revitalizing it, you'll learn how to build a discipleship pathway from scratch. If, however, these systems are already set up in your church, but you aren't quite sure if they are the right ones or if they're performing at full capacity, then you'll learn how to clarify and tweak them. In both instances, the goal is to unleash your ministry toward greater Kingdom impact.
Learn more by watching the video below and picking up a copy of the book today.
*This was a modified excerpt from my book, No Silver Bullets: Five Small Shifts that will Transform Your Ministry.