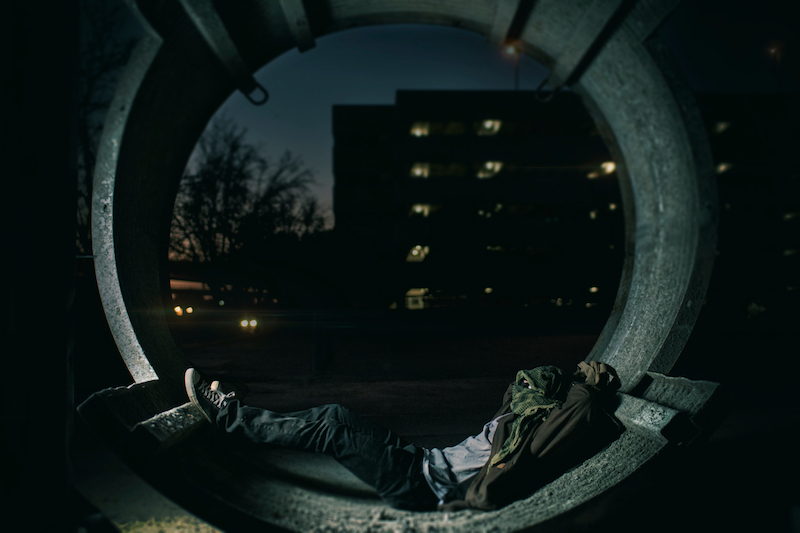 There are approximately 1 million homeless individuals in Seoul, and 300 at Seoul Station, which is a major landmark in Seoul.  That's very intriguing because the population of greater Seoul is 24.5 million people.  That means 1 in every 25 people is homeless in Seoul. Since writing this article, I have had much discussion on this statistic above. I heard this initially from a worker on the field with many years of service helping out and caring for the homeless. However, in a recent article from the Yonhap News Agency in 2011, they reported that there are 4403 homeless individuals in South Korea. This number seems a bit low to me, but then again, how is the Ministry of Health and Welfare defining "homeless?" (edited on Aug 8, 2012)
Now let's return back to my original article.
We had an outreach to the homeless in Seoul a few weeks ago, and I noticed something very intriguing about the sociology of the homeless here.  We went to the City Hall Subway Station and discovered that there were three types of homeless, for lack of a better word, "lifestyles."
The first type of "lifestyle" is the large-community "lifestyle" where many homeless individuals live together in community.  For example, we saw an area at the City Hall Subway Station where 20-30 homeless individuals lived together in community.  The second type of "lifestyle" is the small-community "lifestyle" where a few homeless individuals live together in community.  The third type of "lifestyle" is the individualized private "lifestyle" where the homeless live by themselves.
When I noticed all three lifestyles, I wasn't surprised by those who lived in the large-community or even small-community lifestyle because Asian Culture is so community-focused.  However, what I couldn't quite understand was why there were so many different dynamics between the lifestyles.
Here are my thoughts or hypothesis as to the differences:
1) The homeless individuals in the large-community "lifestyle" were a lot more forceful and demanding when we handed out the blankets to them.  It's almost as if they knew that they somehow deserved the charity, so they wanted as much charity as possible.  As a result, I believe that the homeless who live in these larger communities have accepted their homeless condition and are more-or-less content with their identity being linked with homelessness.
2) The small-community "lifestyle" individuals are not adapting to the large-community "lifestyle" because they are possibly holding onto the hope that there is a way out of their condition.  A few minutes after giving one of our blankets to the small-community "lifestyle" homeless, I saw him scratching out the bible verse that we had taped on the case.  It almost seemed as if he was concerned with the "presentation" of the blanket because he wanted to sell it.
3) The homeless living a individualized private "lifestyle" actually turned out to be the most grateful for our blankets.  There were even a few homeless who didn't want the blanket and suggested that we give it to others who are more in need.  Furthermore, when we gave them food, they were bowing their heads to us with gratitude – a gesture that we seldom came across with the other two "types" of homeless "lifestyles."  My hypothesis is that these homeless are F.O.S.'s – "fresh on the street."  In other words, they recently lost their job or some other unfortunate situation happened, which in turn, caused them to move to the streets.  As a result, they are still living in heavy shame regarding their condition.  Thus, by not associating with other homeless individuals, they are convinced that they will get back on their feet again.  Homelessness is not their identity, it's just a temporary condition.
Has anyone else seen similiar patterns of the homeless in other cities? Please correct me if I'm wrong.
The Common Locations of the Homeless in Seoul, Korea:
Seoul Station
Ulgiroo 3Ga Station (Line 2)
Yeungdeongpo Goochung (Line 5) –> this station has the most homeless individuals and the majority of them will gather here at 11:00 pm to sleep.