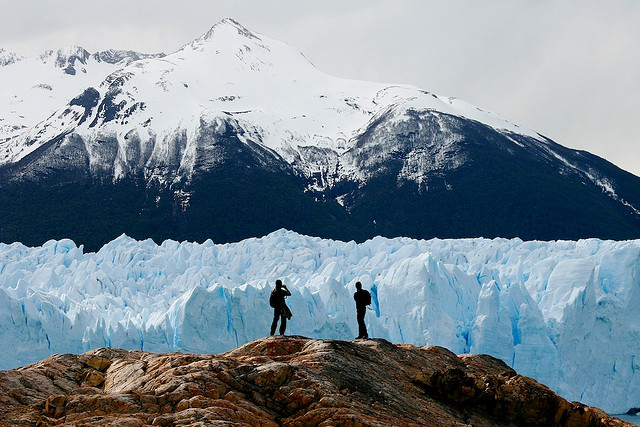 There was a time in my life where I dreaded the thought of meeting new people. It's not that I was a germaphobe or had anthropophobia (the fear of people), it was just that I preferred to spend time with people I knew, rather than do the small talk mingling thing.
This first came to light when I started pastoring. I remember, it was a weekday morning and I needed coffee (and no, I don't have an addiction). I was at the office and could've easily walked a few steps into the kitchen and made my own pot, but I soon realized that it was the day that all the mom's met in the basement of the church for fellowship. That only meant one thing: free coffee + cream puffs + ton of desserts.
Knowing that there would be a lot of mom's and young children, I plotted my strategy as I made my way to the basement:
Rule #1: Keep moving
Rule #2: Smile and say hi, but focus on walking into the kitchen
Rule #3: Never stop moving
When I opened the basement doors, there were over 50+ women and young children mingling, in what looked like, absolute chaos (at the time I was newly married without kids). In a cold sweat, I immediately made my way towards the kitchen remembering to never stop moving. As I turned the corner to walk into the kitchen, I soon discovered that there were another 40+ women and children hiding around the bend. So staying true to my rules, I never stopped moving. I just shifted directions and went straight back upstairs into the office kitchen, where I forewent the cream puffs, and made my own coffee.
As I was making my own coffee, I couldn't help but ask myself, "What's wrong with me? Why did I act that way? Why was I in such a nervous cold sweat when I saw all those moms and kids?" As a new pastor, I knew this was a glaring weakness. I knew how important it was to be able to meet new people, remember their names, and minister to them.
Was it that I didn't like moms and children? Well, considering the fact that I didn't have children at that time, perhaps I just didn't know what to do with them, and let's face it, mothers can be intimidating at times. But I didn't think that was quite it. So what was it?
As I continued to reflect on my behavior and this apparent weakness of mine, I began reflecting on other situations that mimicked this one – situations where I was in a sea of new and unfamiliar faces. The only other parallel that came to mind was when I was attending a conference, teaching a class, or preaching a sermon. Oddly enough, in each of those situations, I was a completely different person – I loved meeting new people and I would even remember their names, most of the time!
So what was wrong with me? Why was I acting like Jekyll and Hyde?
Through the journey of discovering my strengths (click here for a post where I explain this), the one thing that I knew about myself was that I was a Developer. I loved helping people grow and I loved helping things develop. In other words, I loved everything about development. So when I compared both situations in light of my strengths, a lightbulb came on! In conferences and when I'm teaching or preaching, my posture is towards development – so I don't mind meeting new people – in fact, I welcome and pursue it! However, to that group of moms and kids, my purpose was not to develop any of them – it was merely to get coffee and cream puffs.
So if I wanted to overcome my glaring weakness of meeting new people, all I had to do was shift my perspective and reframe the situation. Instead of viewing others as strangers, I needed to view them through my developer lens. So that means every stranger is an individual that I can either develop, or an individual who can develop me.
We all have weaknesses.
However, a weakness is not just something you're not good at. Thanks to the good folks at Gallup and their research on strengths, we have an excellent definition of a weakness. Weaknesses are better defined as areas of your life where you lack knowledge, skill or talent, which directly negatively affects your performance or that of others.
In fact, here are four SIGNs of a weakness that Marcus Buckingham explains in Go Put Your Strengths to Work:
Lack of Success

Weaknesses make you feel weak. No matter how good or proficient you are at something, if it consistently produces negative emotional reactions, then it's a weakness.

Lack of Instinct

No matter how hard you try, you just can't seem to do it well. Weaknesses stir up negative emotional reactions even when you think about doing it.

Lack of Growth

If, while you're doing a certain activity, all you can think about is the moment when you will stop doing it, you're probably operating in an area of weakness. If you don't want to get better at it either, and you easily get side tracked, you're looking at a weakness.

Lack of Needs

Do you ever feel drained and emotionally deplete when you finish an activity? Yep, that's probably a weakness as well.
So if you want to live a life where you're consistently breaking through the glass ceilings, then you need to first read this other article, and then figure out a way to manage your weaknesses.
There are two ways to manage your weaknesses:
Reframe your weaknesses

What are your weaknesses? Is there a way to reframe them in light of your strengths? Much like the way that I did with my love for development?

Forge complimentary partnerships

What are the things that you're strong and weak at? Make a list. Then compare that list to your coworkers and figure out a way to partner together.
Full disclaimer: This is difficult to achieve since you need to have a culture of strengths in your workplace to make this happen. If you want help in achieving that, then just send me an email by clicking here.
What are your thoughts?