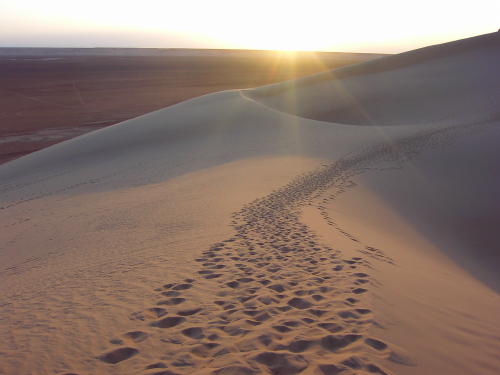 In part one, I described the rationale behind desert or isolation experiences in ministry. Click here to read about it. Essentially, God uses desert experiences to accomplish things through us that we would never be able to accomplish apart from these desert experiences.
Today I would like to go a bit more in depth and define the different types of desert experiences one might experience in ministry. There are two broad categories of desert experiences. Shelly Trebesch calls them involuntary and voluntary isolation experiences in her book, Isolation: A Place of Transformation in the Life of a Leader.
Another way of looking at them is: unplanned and planned desert experiences.
Unplanned Desert Experiences are situations where leaders are forced out of a ministry situation for one, or more, of the following reasons:
Personality conflicts
Organizational discipline
Internal Politics/Lack of integrity
Sickness
War/natural disasters
Imprisonment
Planned Desert Experiences are situations where leaders choose to leave their present ministry situation for one, or more, of the following reasons:
Further education/training
Renewal
Sabbatical
(Leaving to immediately go into another ministry situation out of choice, or opportunity is not a desert experience)
Whether your desert experience is planned or unplanned, the fact is, we will all go through similar experiences during that desert time. The four processes that Trebesch explores are: stripping, wrestling with God, increased intimacy with God, and release for the future.
| | | |
| --- | --- | --- |
| Process | Purpose | Attendant Feelings |
| 1. Stripping | Usually a breaking purpose that prepares a person to want to go deep with God | Emotional pain, hurt, confusion, distrust, joy, depression, rejection, insecurity, embarrassment, not belonging, fear, relief, anger, sadness |
| 2. Wrestling with God | Turns the experience from a why to a what and creates a hunger for God | Confusion, lack of confidence, who am I?, more emotional pain, questioning, spiritual hunger |
| 3. Increased intimacy with God | Forms a hunger for and a deepened relationship with God, which will affect all future ministry since ministry flows out of being | Yearning, desperation, brokenness, freedom, vulnerability, glimpse of hope, affirmation |
| 4. Looking forward to the future | Frees up the person to know more of God, experience more of God, and to expectantly look to God's continued presence in life and ministry | Patience, hope, frustration, peace, joy, longing, excitement |
To sum it up, understanding these desert experiences as unplanned or planned, alongside these four processes, have provided me with a framework to be able to understand my own personal desert experiences, as well as being able to guide others through theirs. In a sense, this framework takes the guess work out of one worrying or wondering where God is at in this process. God ultimately has a great plan for all of our lives, and desert experiences are a major part of what he uses to accomplish his will and transformation in our lives.
Join me next time as I explore why moving out of a desert experience prematurely is one of the worst decisions you can do.