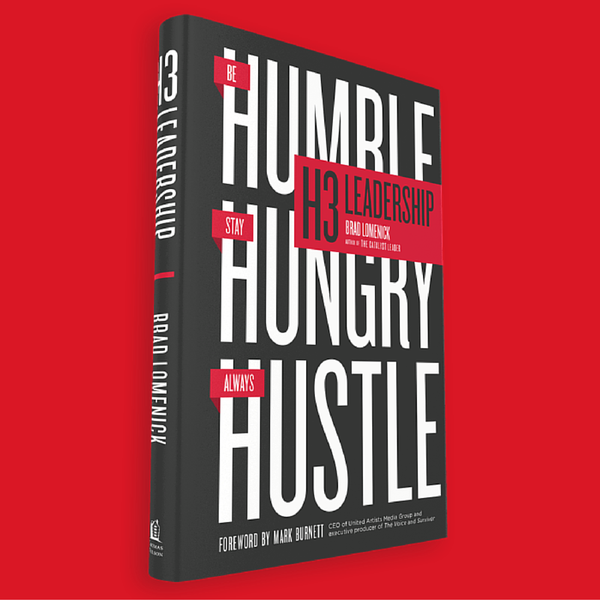 Recently, my friend Brad Lomenick, who formerly led Catalyst as the president and lead visionary, released his second book – H3 Leadership: Be Humble, Stay Hungry, Always Hustle.
Here's a Q&A interview that I did with him to learn more about his book.
1. What are the 10 Keys to H3 Leadership?
It's a habits book
20 chapters, 20 habits- the 20 habits all great leaders have in common
H3- Be Humble, Stay Hungry, Always Hustle
Humble, Hungry, Hustle is my own personal leadership mantra
Book is Based on my own failures and learnings
All birthed from a leadership crisis – walking away from Catalyst, turning 40, leadership was stale, and needed a reboot
Incorporates thoughts from other thought leaders
Short chapters with easy to implement action steps
Practical and application driven- dirt under the fingernails book
Leadership is hard, so leadership must be habitual
2. What is your goal with the book?
My hope is that H3 Leadership will serve as a leadership habits "manifesto." As soon as you create habits, you'll see these principles start to show up in your leadership on a day-to-day basis. It's one thing to talk about it and know about it, but it's another thing to put a process in place and go do it- which is H3 Leadership. One must be intentional to see something change. This is a process book. [Read more…]