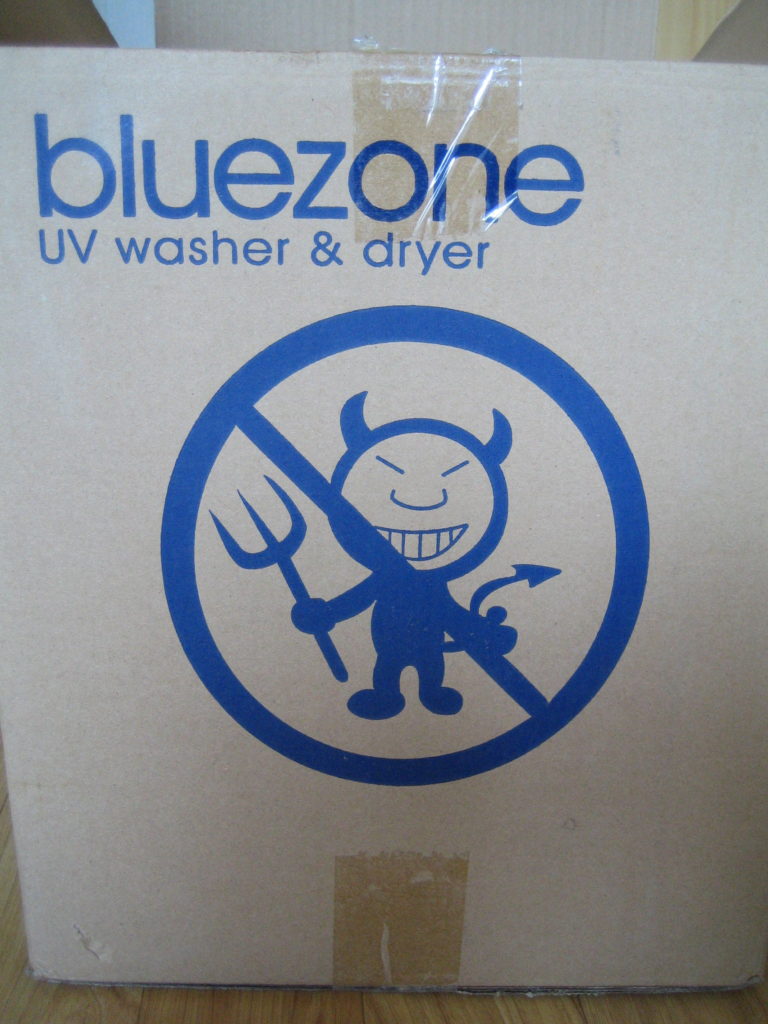 When I used to live in Korea, my wife and I bought a UV sanitizer to sanitize the bottles and toys for our firstborn. Here's a picture of the box.
It's fascinating that this company has effectively advertised that germs are from the Devil. Interesting, isn't it?
When's the last time you've seen a product in North America advertised in a spiritual manner?
We're talking about worldview here. When I lived in Korea, I noticed that spirituality was much more on the forefront of people's minds, than it is here in North America.
Now what does a UV sanitizer–with a picture of the devil on it–have to do with church leadership?
The answer is…everything.
When's the last time you've read Ephesians 6?
For our battle is not against flesh and blood, but against the rulers, against the authorities, against the world powers of this darkness, against the spiritual forces of evil in the heavens. (Ephesians 6:12 HCSB)
Ultimately, the biggest obstacle to living a vibrant life in Christ isn't your overbooked schedule, stressful children, or finances…it's Satan.
In C.S. Lewis' The Screwtape Letters, he mentions that one of Satan's strategies is to try to make it look like he actually doesn't exist.