I thought I would share with you the list of books that I am currently reading and the reason why I am reading them.
1. Organic Leadership: Leading Naturally Right Where You Are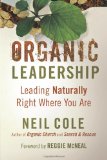 This is Neil Cole's follow up book to his previous one, Organic Church, where he introduces the New Testament idea of church – one that is organic. In Organic Leadership, he provides more of the "how-to" aspect of leading an organic church or leading organically.
2. The Mission of God: Unlocking the Bible's Grand Narrative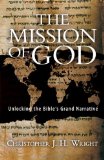 This book helps one understand that God is on mission and that he has been on a special mission ever since the creation of the world. He invites his people to join him on this mission, and this book helps us to see this. The Mission of God presents us with a new lens of viewing scripture in the way that God intended us to see it.
3. The Tangible Kingdom: Creating Incarnational Community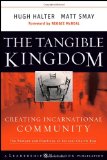 I finished this book months ago, but am still ruminating on the concepts and ideas that were presented. The Tangible Kingdom is an amazing eye opener into how we can live like Jesus did. It's a candid presentation of the experiences and insights that Halter and Smay have had in their journey of living incarnationally in their community. HIGHLY RECOMMENDED!!
3. A Theology of the New Testament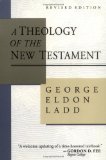 A systematic and orderly method to examine a general theology of the new testament. It's a great intro book if you've never read a book on theology.
4. Jesus Manifesto: Restoring the Supremacy and Sovereignty of Jesus Christ
I just started reading the book and can't wait to see what these seasoned thinkers and authors have to say about Jesus and the way that our culture views him in comparison to the way that the Bible presents him.
5. Before you Move: A Guide to Making Transitions in Ministry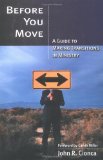 I read this book a while back, but since I am currently in a period of transition, I have been referring to it as I discern what is next for us. This book is an absolutely amazing book to help one objectively discern whether a transition is needed, how to transition, and how to decide where to transition to in ministry.
6. The Broken Wall: A Study of the Epistle to the Ephesians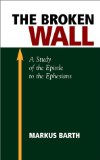 I have been using this book as a part of my devotional time to be able to grow deeper in my knowledge of scripture. It's a fantastic book that helps us biblically understand the concepts that I wrote about in my previous post, "No Such Thing as a 'Lay' Christian."
7. She Calls Me Daddy: Seven Things Every Man Needs to Know ABout Building a Complete Daughter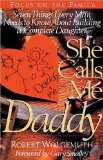 Since I am the father of my beautiful 7 month old daughter, I thought I would begin preparing and growing in my daddy skills by reading this book. HIGHLY RECOMMENDED!!!